Riches In Resources Privacy Policy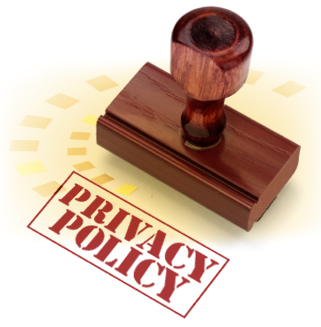 When you use The Morgan Report services, such as Riches In Resources, you trust us with your information. This Privacy Policy is meant to help you understand what data we collect, why we collect it, and what we do with it. This is important; we hope you will take time to read it carefully. We do everything we can to protect your information and protect your privacy and security.
Your personally information will always remain private. We will never share your information with anyone. Period.
Paid Memberships
If you are a paid subscriber your information is safeguarded by restricting access to only us who provide the products or services to you or those who need access to your information to service your account. In addition, we always maintain physical, electronic and procedural Internet standards to guard your non-public personal information.
The Free E-Newsletter
As we stated, your personally information will always remain private. We will never share your information with anyone unless we have your prior permission. With that being said, we often receive requests from other investment newsletter writers to use our mailing list to send mailings to subscribers like you. And from time to time, after we have fully reviewed the information, and if we feel that as an investor you'll find it useful, we will pass along the information to you. This also applies to Mining companies from time to time.
In either case we do not provide your email or name or any other information.
In other words we carefully go through the prospective mailing and send it ourselves, on their behalf, once we have approved it. Your information remains with us and your information is NEVER provided to a third party.
How we gather information from users
How we collect and store information depends on the page you are visiting, the activities in which you elect to participate and the services provided. For example, you may be asked to provide information when you register for access to certain portions of our site or request certain features, such as free or paid newsletters or when you make a purchase. You may provide information when you participate in contests, message boards and chat rooms, and other interactive areas of our site. Like most Web sites, TheMorganReport.com also collects information automatically and through the use of electronic tools that may be transparent to our visitors. For example, we may log the name of your Internet Service Provider or use cookie technology to recognize you and hold information from your visit. Among other things, the cookie may store your user name and password, sparing you from having to re-enter that information each time you visit, or may control the number of times you encounter a particular advertisement while visiting our site. As we adopt additional technology, we may also gather information through other means. In certain cases, you can choose not to provide us with information, for example by setting your browser to refuse to accept cookies, but if you do you may be unable to access certain portions of the site or may be asked to re-enter your user name and password, and we may not be able to customize the site's features according to your preferences. You may at any time opt-out of any email notifications and/or newsletters simply by clicking the link provided at the bottom of any of the messages you receive. Alternately, you can submit a removal request via email to support@themorganreport.com.
TheMorganReport.com expects its partners, advertisers and affiliates to respect the privacy of our users. However, that third parties, including our partners, advertisers, affiliates and other content providers accessible through our site, may have their own privacy and data collection policies and practices. For example, during your visit to our site you may link to, or view as part of a frame on a TheMorganReport.com page, certain content that is actually created or hosted by a third party. Also, through TheMorganReport.com you may be introduced to, or be able to access, information, Web sites, features, contests or sweepstakes offered by other parties. TheMorganReport.com is not responsible for the actions or policies of such third parties. You should check the applicable privacy policies of those third parties when providing information on a feature or page operated by a third party. While on our site, our advertisers, promotional partners or other third parties may use cookies or other technology to attempt to identify some of your preferences or retrieve information about you. TheMorganReport.com does not control the use of this technology by third parties or the resulting information, and is not responsible for any actions or policies of such third parties. You should also be aware that if you voluntarily disclose Personally Identifiable Information on message boards or in chat areas, that information can be viewed publicly and can be collected and used by third parties without our knowledge and may result in unsolicited messages from other individuals or third parties. Such activities are beyond the control of TheMorganReport.com and this policy.
Disclosure of information
We do not share any information about you with anyone. We never identify or disclose individual customers or visitors' information or purchases but we may disclose how many customers bought a specific item or used a specific service.
Credit card information
Crucially, your credit card details are only stored and transmitted in encrypted form. Unencrypted credit card information is NOT stored on our internet servers. Online credit card payments are currently processed using a third party payment gateway service run by Authoize.net. Authoize.net provides a compliant payment gateway service to The Morgan Report that is used to securely process customer payments.
If you use PayPal to complete your transaction, your personal information (including credit card information) will be collected and used by PayPal. Such is the case with any third party payment processor you may choose to use.
Your Choice – Online or Offline Subscriptions and Ordering
If you do not wish to place your order on the internet, we offer you the option of phoning or mailing in your order.
The Morgan Report (Make checks payable to: The Morgan Report)
C/O The Morgan Report
621 Mallon
Suite 422
Spokane, WA 99201
Phone: 480-325-0230
Privacy complaints and enquirers
The Morgan Report welcomes feedback about privacy issues and will attend to all questions and complaints promptly.
You can contact the The Morgan Report about any privacy issues as follows:
By email:
support@themorganreport.com
By telephone:
480-325-0230
By mail:
The Morgan Report
621 Mallon
Suite 422
Spokane, WA 99201
Riches In Resources Disclaimer
Information contained herein has been obtained from sources believed to be reliable, but there is no guarantee as to completeness or accuracy. Because individual investment objectives vary, this Summary should not be construed as advice to meet the particular needs of the reader. Any opinions expressed herein are statements of our judgment as of this date and are subject to change without notice. Any action taken as a result of reading this independent market research is solely the responsibility of the reader.

The Morgan Report is not and does not profess to be a professional investment advisor, and strongly encourages all readers to consult with their own personal financial advisors, attorneys, and accountants before making any investment decision. The Morgan Report and/or independent consultants or members of their families may have a position in the securities mentioned. Mr. Morgan does consult on a paid basis both with private investors and various companies. Investing and speculation are inherently risky and should not be undertaken without professional advice. By your act of reading this independent market research letter, you fully and explicitly agree that The Morgan Report will not be held liable or responsible for any decisions you make regarding any information discussed herein.

Amendments to this Privacy Policy We reserve the right to amend this Privacy Policy. Should the Online Privacy Policy change, we intend to take every reasonable step to ensure that these changes are brought to your attention by posting all changes prominently on our web site for a reasonable period of time.